My NSR has magtek wheels (magnesium alloy) ive had them repainted once but the rear one had started to corrode through the paint. Not because the paint was defectice but because the rear had been blasted at some time in the past and the protective factory coating removed... the front was still fine. Anyway I decided to have them refurbished professionally. Paul (whentzsruled) put me onto a chap who has refurbished a few sets for him in the past. Steve runs TPCS, he used to be manager at dymag and worked there for 27 years until they closed in 2009.
http://tpcs-magnesium-refurbs.co.uk/
First thing was to strip and clean them
Quite a bit of corrosion is evident after stripping...
Next thing is to crack detect them using dye penetrant, fortunately they were ok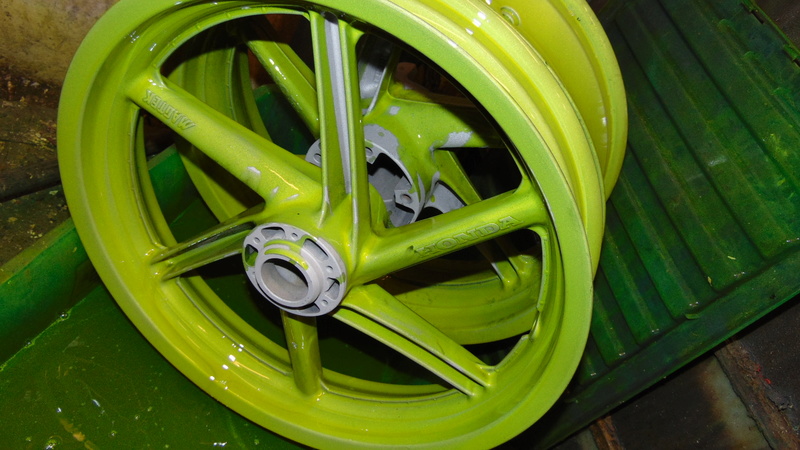 Finally ready for anti-corrosion treatment and final powder coating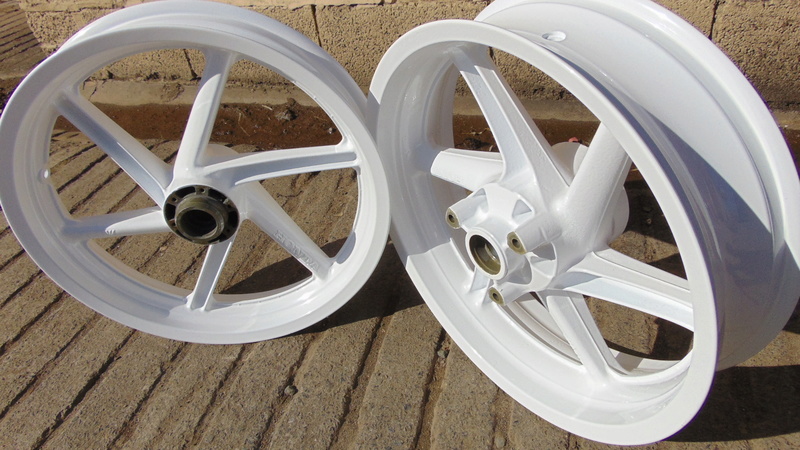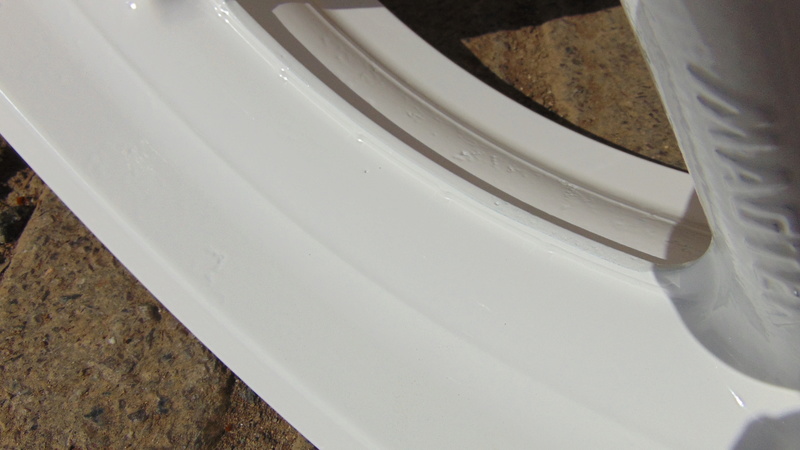 After powder coating the corrosion is barely visible.... hopefully they'll last another 30 years which should see me out anyway...